OVERVIEW
Elizabeth on Seventh celebrates the fabric of the community and neighborhood but adding artwork for all to enjoy. These key pieces placed at various moments throughout the community enhance the pedestrian experience and add to the experience of the neighbors passing by and people coming to work here. These enhancements are core to Crescent Communities' mission - Build Community. Better People's Lives.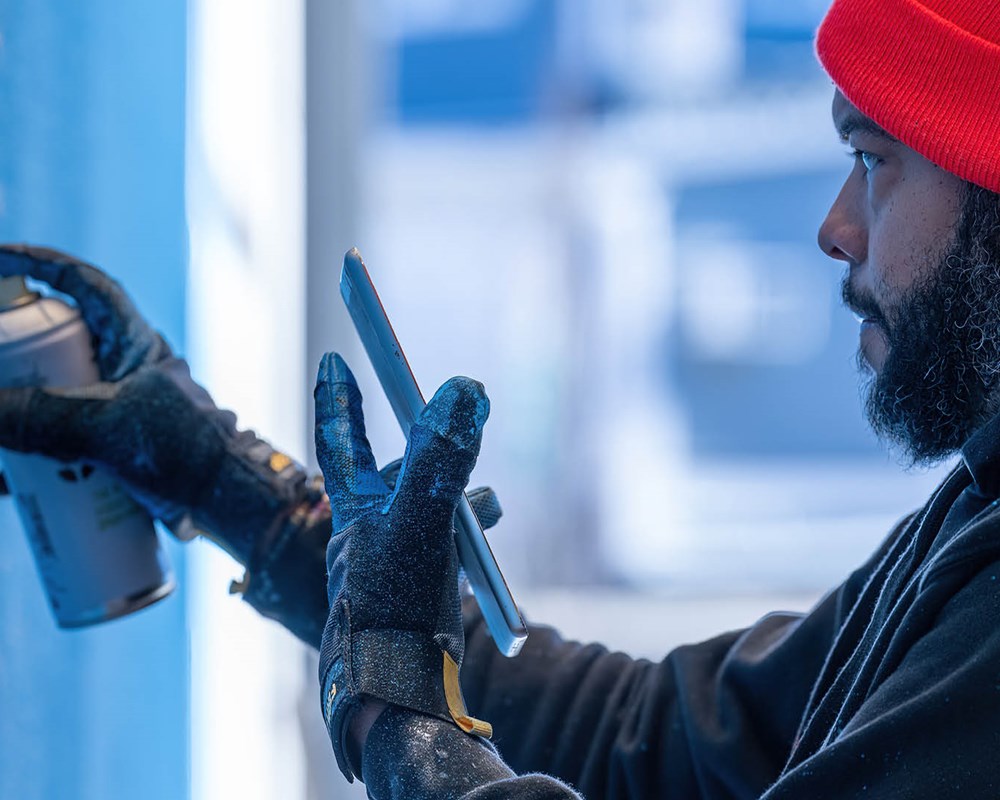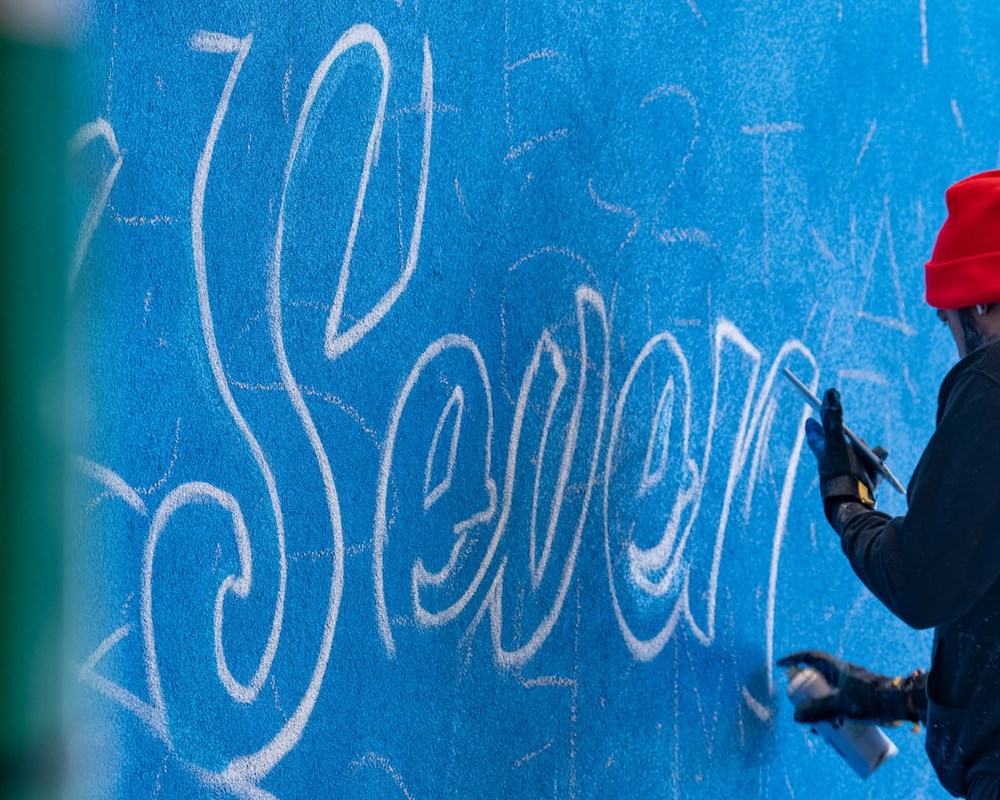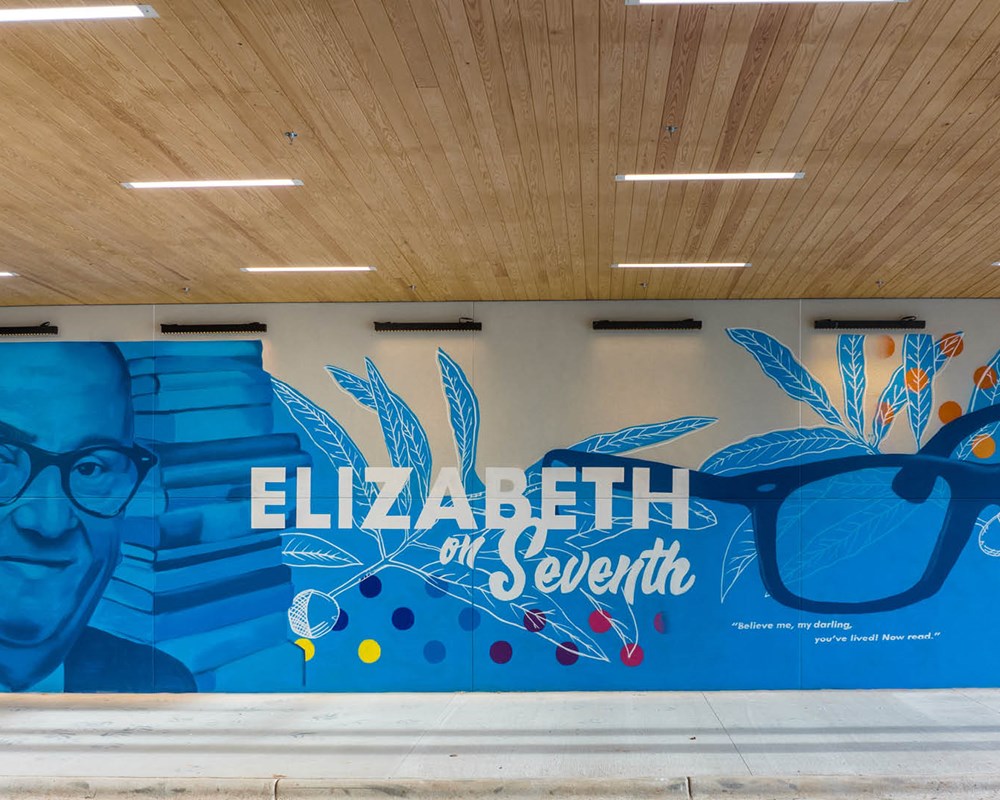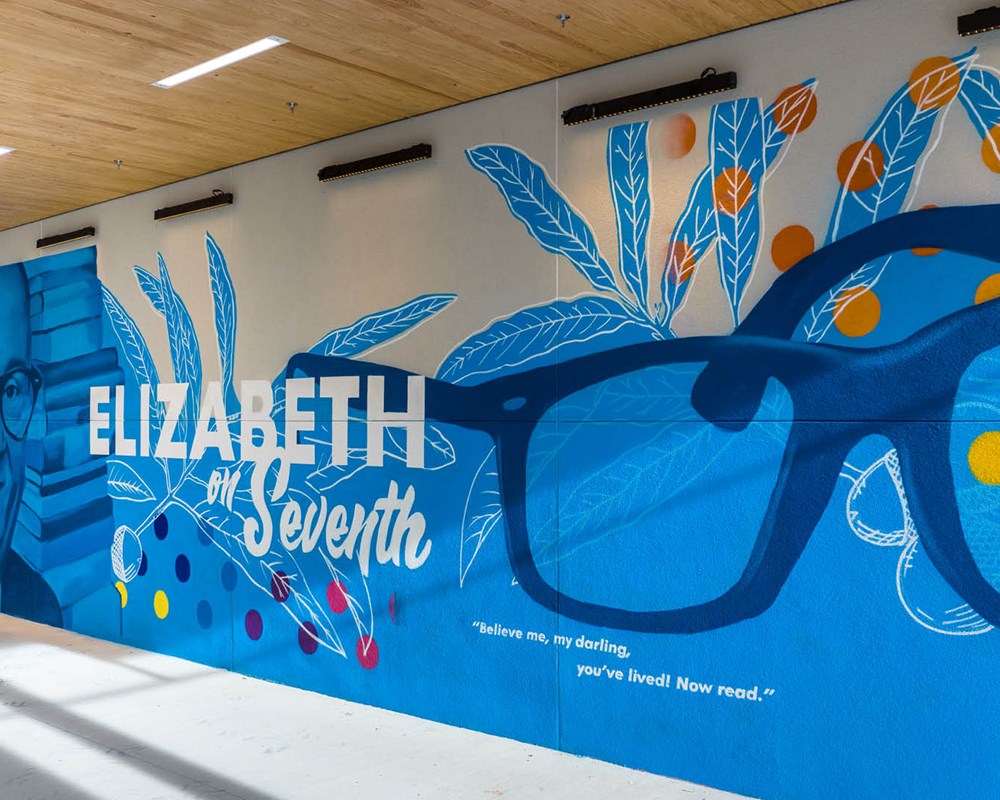 Mural
Honoring Harry Golden
Jeremy Biggers, an award-winning fine artist, designer, photographer and filmmaker adds his permanent mural honoring the late civil rights advocate Harry Golden. Biggers selected Golden for his public art piece because of his impact and involvement within Charlotte's community during the Jim-Crow era. The mixed-media installation celebrates a modern Charlotte, marking our Caswell entrance at Elizabeth on Seventh.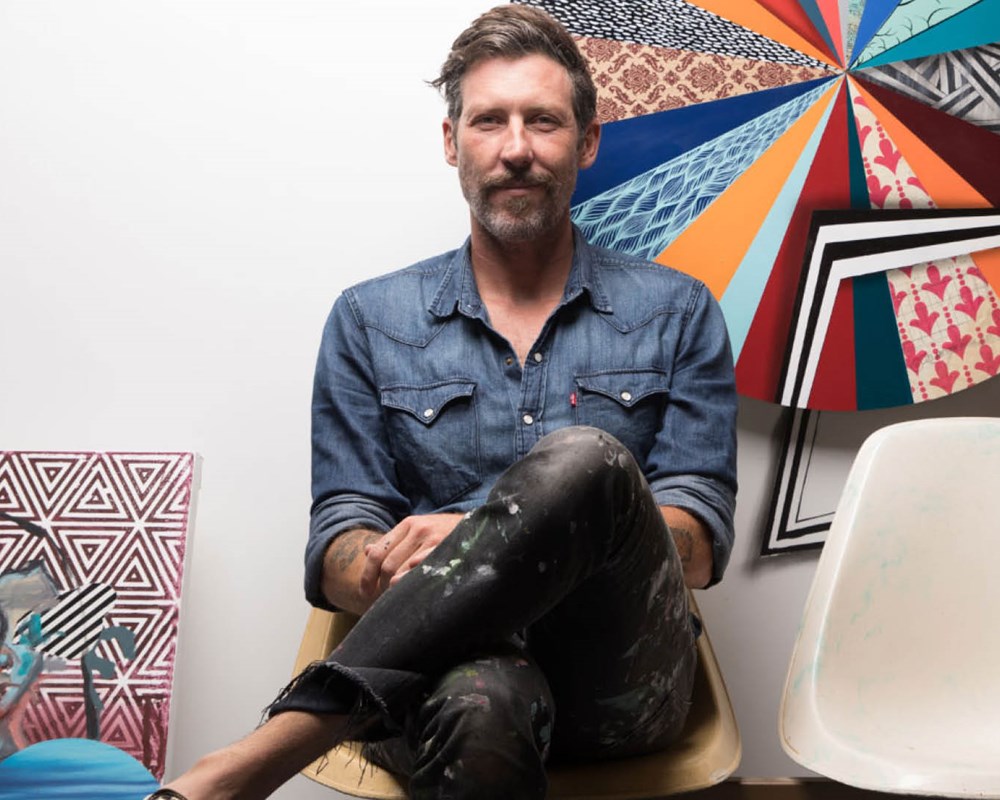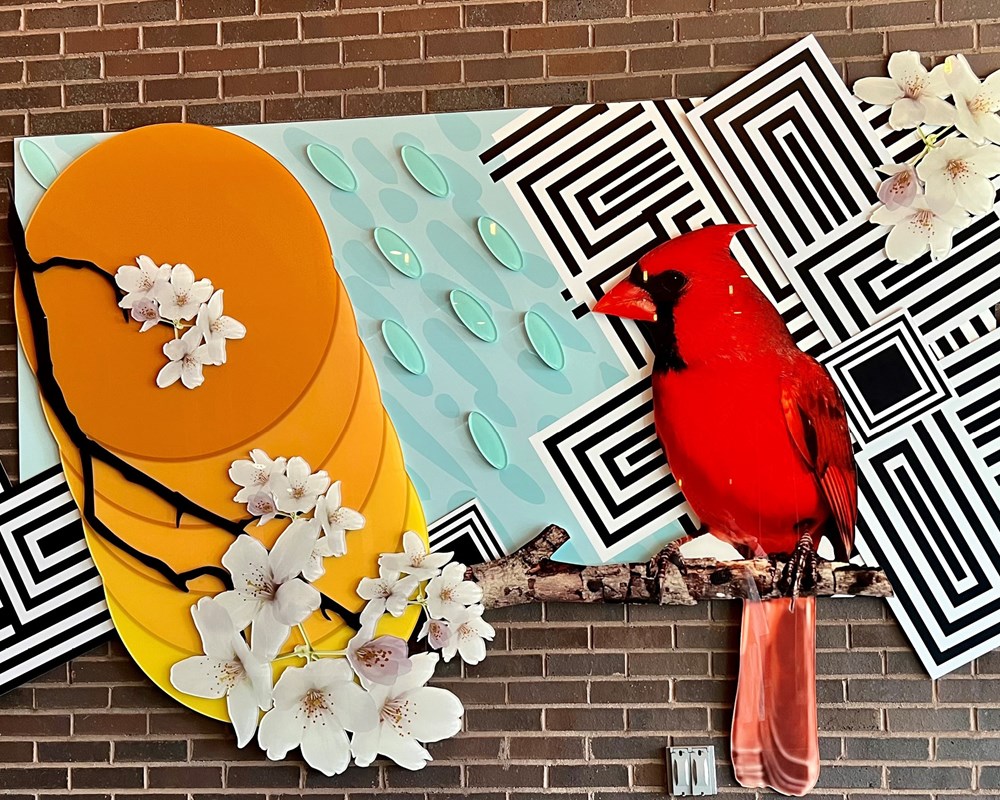 3D Installation
Charlotte Deconstructed
Southern California painter and muralist, Jeremiah Kille, unveils a modern Charlotte in his mixed-media installation. Kille, a former custom surfboard shaper turned artistic visionary, is known for his complex yet cohesive compositions. For the lobby entrance on Elizabeth on Seventh, Kille created a layered mural on multiple architectural panels that blends with the architecture, using graphic shapes as a nod toward Charlotte and North Carolina's nature.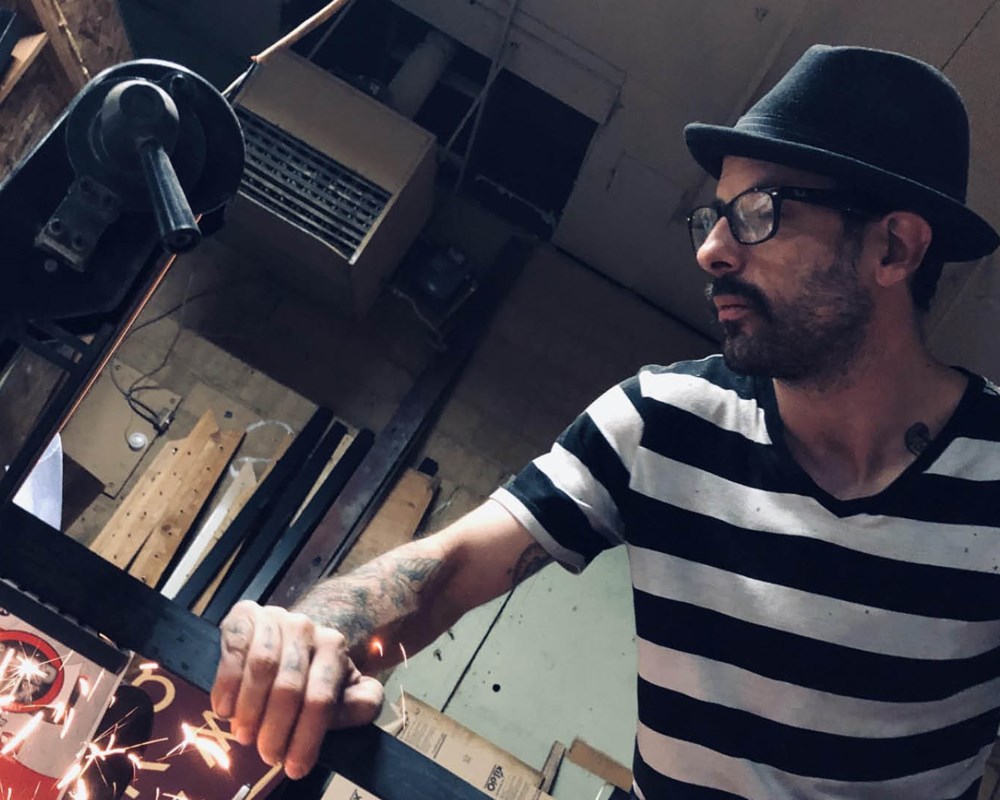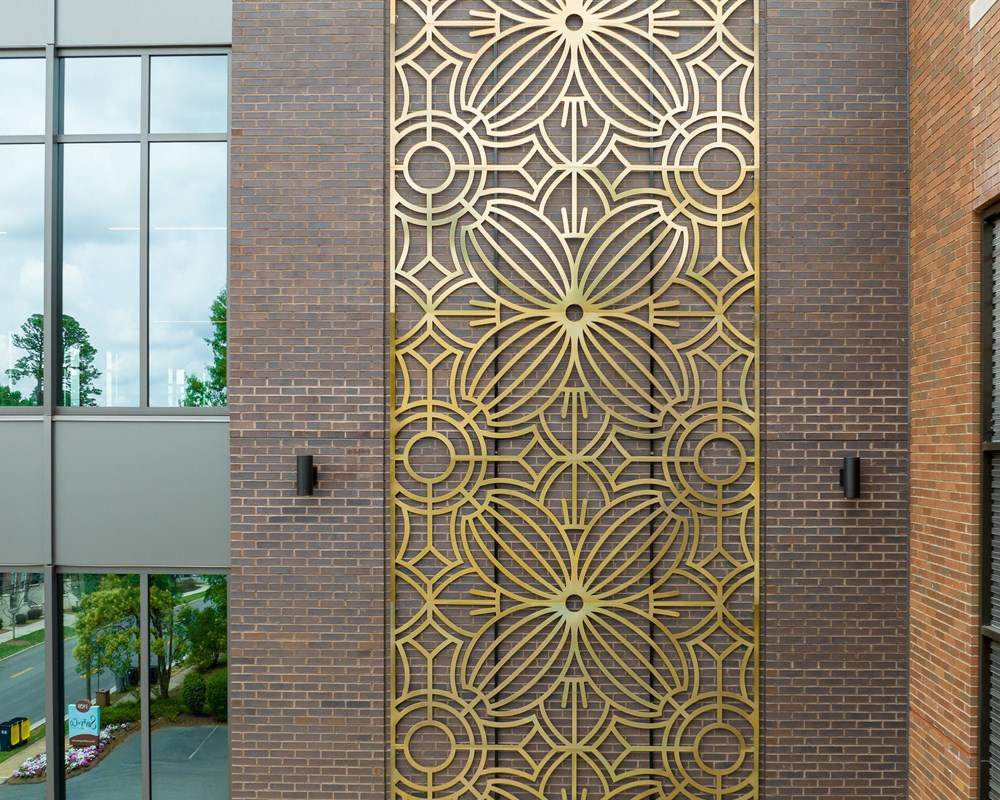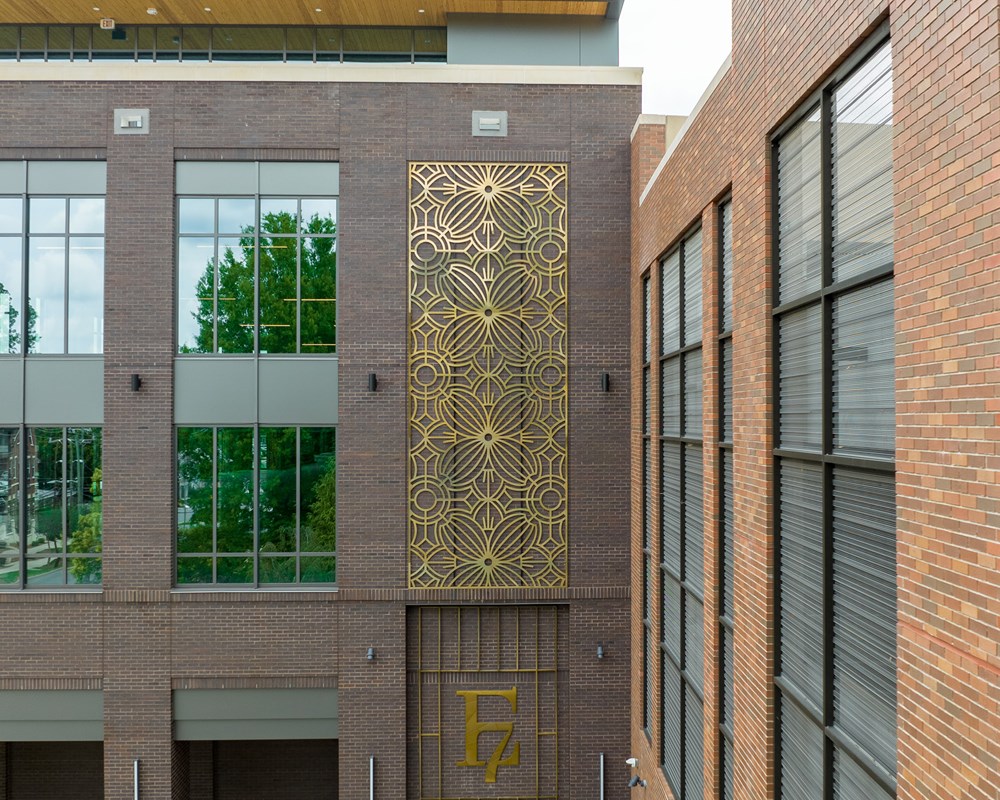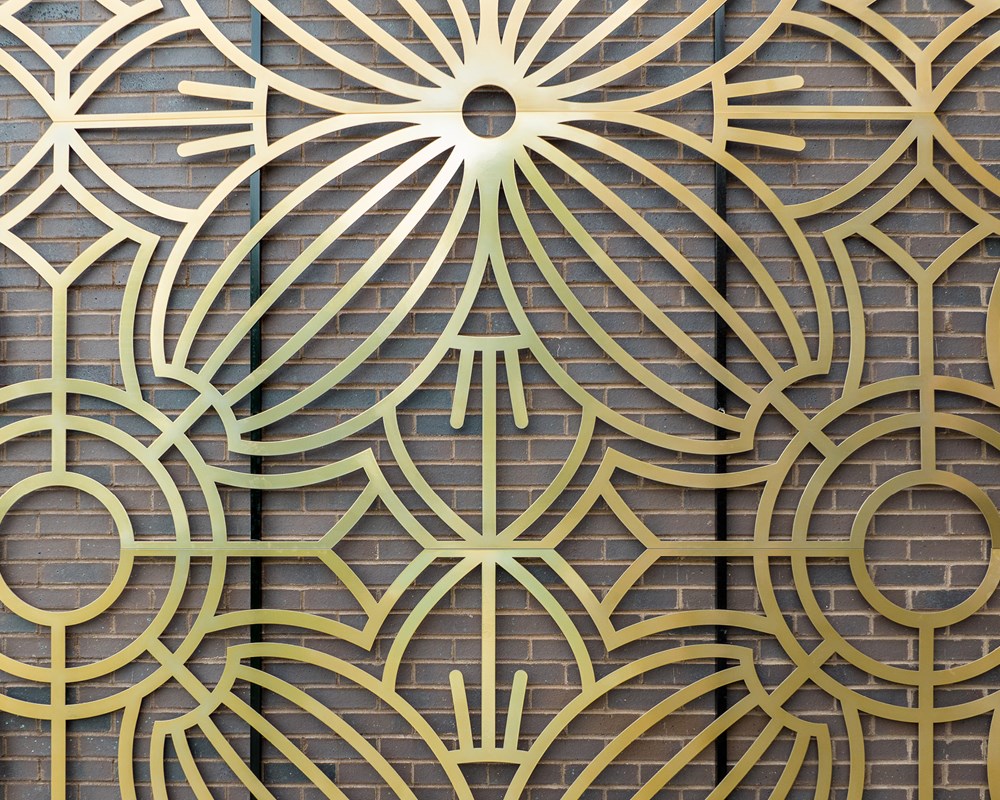 Sculptural Art
Dogwood Deco
Shane Kiel, an award-winning artist featured at the Oscars, Sundance and other brand name clients, makes the entrance from Seventh Street a destination itself. Using his mastery of signage, Kiel's sculpture uses architectural panels to represent the dogwood tree, a flower that holds significance as North Carolina's state tree. This architectural take on the dogwood creates a connection to the design of Elizabeth on Seventh as well as the local environment.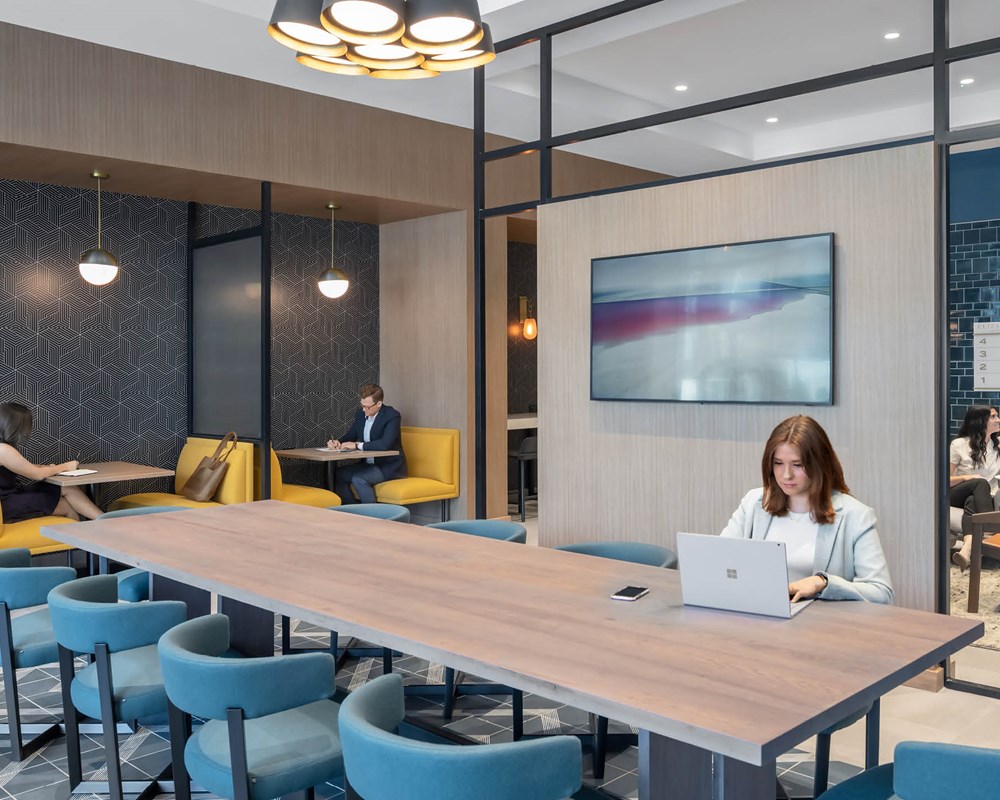 The Lounge Conference Table
Recycled Table
The Lounge is located mid-block off East 7th Street on the ground floor. This third space is available for break-out meetings with spacious banquettes and features a custom recycled table by Carolina Urban Lumber, an NC-area-based furniture maker that supports conscious conservation efforts by reducing the number of trees that go into landfills. The table was created from a red oak, previously onsite. 
Stay up to date with Elizabeth on Seventh